A few weeks ago the Redmond Python meetup I started hosted a free Introduction to Python Workshop. I had the privilege of teaching about 50 beginners as much Python as is possible to cram into a day-long workshop. I think it went pretty well: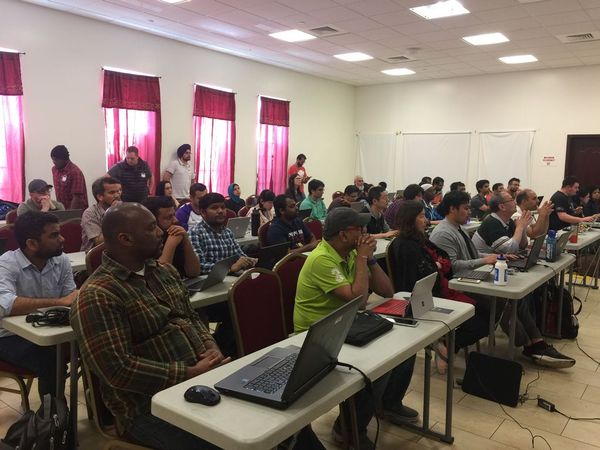 Thanks to one of the other organizers, Mohammad, we were able to not only secure a space in partnership with MAPS but also to record this entire workshop for you in case you find yourself trying to learn Python yourself! The full workshop is available on YouTube free of charge. Here's part one:
This workshop was also made possible by the many Redmond Python volunteer TAs who answered student questions throughout the day - teaching this many people would have been impossible without them.
If you're in the Redmond area and want to learn more Python check us out.